Though I've published on many topics, I especially enjoy writing about outdoor adventure, food, wine, art and travel. This practical writing experience influences my approach in the Seattle writing classes, travel writing classes and online writing classes I teach for The Writer's Workshop. Below I've included some recent stories from Newsweek, Sunset, Image, Outside, Alaska Airlines Magazine, Horizon Air, Wine Spectator, Saveur, and the New York Times.
A Picture-Perfect Getaway in Coeur d'Alene Idaho
Baptism by Whitewater: Rafting the Salmon River from Northwest Travel
In Search of the American Sublime: My Story about Hiking the Grand Canyon
https://www.seattletimes.com/life/outdoors/seattle-family-checks-off-life-goal-with-4-day-rim-to-rim-trek-of-grand-canyon/#comments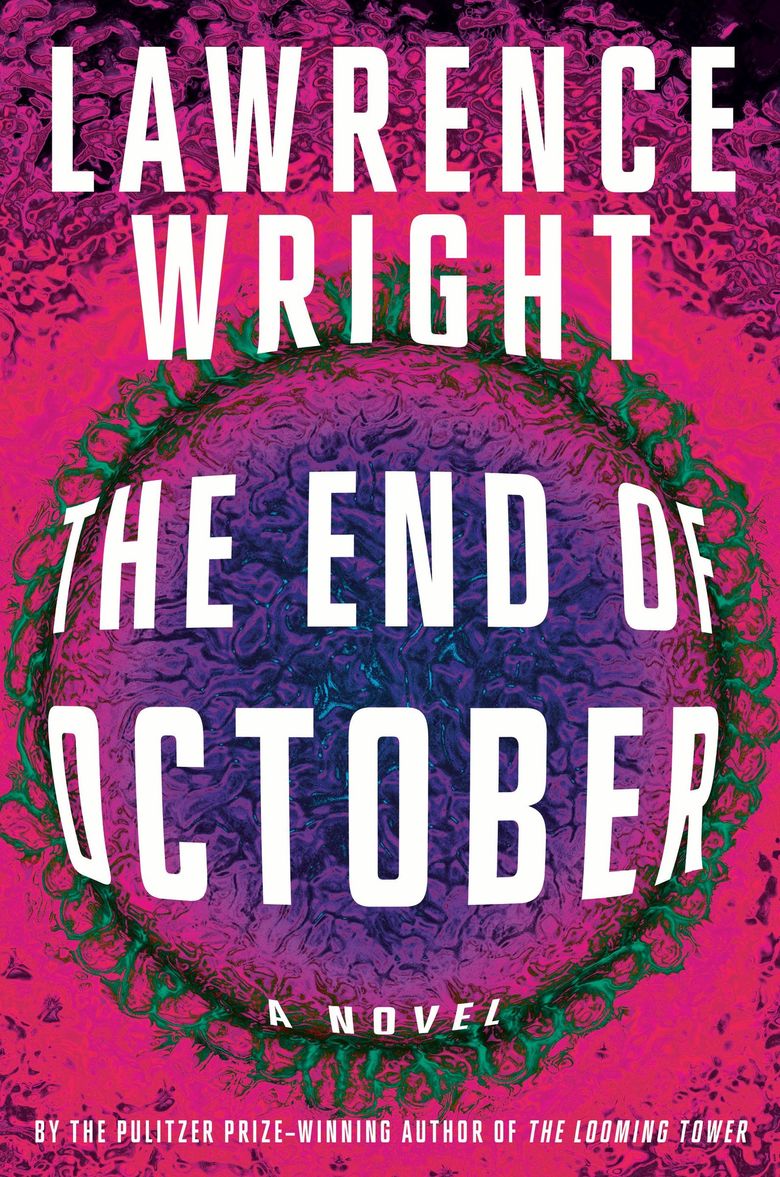 Total Disco on Italy's Ortler Ski Traverse
Total Disco on the Ortler | Ascent Magazine | Backcountry Snow Journal (ascentbackcountry.com)
Shared 5/31/21
Maui's Fabulous Mama's Fish House:
Remembering a champion of the value of newspapers
From the Seattle Times, Originally published October 13, 2017 at 10:39 am.
By Nicholas O'Connell
I got my first real newspaper job back in the 1980s on a weekly in Oak Harbor, Whidbey Island's Navy town. I covered the school board, county government, the "cop shop," and since I loved theater, I became the de facto dramatic critic for the Whidbey News-Times.
Having done some acting and attended Broadway plays, I was excited to see productions which included Neil Simon and musicals like Godspell. I wrote my first reviews with full recognition that this was a community playhouse, not professional theater. Yet everyone in town seemed to believe local productions equaled those of the Big Apple.
I was young and brash and such local boosterism rubbed me the wrong way. I decided to be brutally honest. I'd write exactly what I thought, as a critic should, I told myself, and damn the consequences…
From the Seattle Times, Originally published October 13, 2017 at 10:39 am.
Vintage Personalities: Winemakers of the West Coast
From Alaska Airlines Magazine, May 2016
Icons of Outdoor Adventure: From Mountains to Sea, Trailblazers Hope to Provide Inspiration to All
From Alaska Airlines Magazine, July, 2015
---
Altitude Adjustment: Western Summits Provide Peak Experiences for Adventure Seekers
From Alaska Airlines Magazine, June, 2015
---
The Magic of Provence: Hiking, Wining and Dining in the Dentelles de Montmirail
From Alaska Airlines Magazine, August, 2014
---
Dazzled by Denali: Exploring the high slopes and lowland trails of Alaska's premier mountain park
From Alaska Airlines Magazine, February, 2014
---
Vintage Eastern Washington: Wine Touring in Walla Walla, Tri-Cities and Yakima Valley areas
From Horizon Airlines Magazine, July 2013
---
Hiking Through Paradise: Classic Hawaiian Trails
From Alaska Airlines Magazine, March 2013
---
---
The Ultimate Guide to Washington's Peaks
From Seattle Magazine
By Nick O'Connell
We call it "the Mountain," as if no further explanation is needed. It towers over the Puget Sound region—more than 50 miles from Seattle but, on those spectacular days when "the mountain is out," so tantalizingly close that its gleaming white dome suggests a fresher, purer world. South of the summit, the winding road up to aptly named Paradise (elevation: 5,400 feet) provides a fast track to the high and mighty impressive: neck-craning views of old-growth forests, alpine meadows and glaciers yawning with blue crevasses. Easy hiking trails start from the parking lot. Some weave among wildflowers and over streams. Others wander through glacial moraines and groves of alpine fir. And some climb steeply, serving as approaches for serious alpinists attempting the summit….
---
The Heart of Hospitality: Searching for the Spirit of Domaine Tempier
From The Writer's Workshop Review
Is this the place? The old mas, or farm house, stands at the end of a long gravel road, surrounded by pines, cypresses and the deep blue dome of the Provençal sky. Grape vines radiate in all directions, their bright green leaves unfolding in the warm spring weather. The house's thick ochre walls, blue shutters and orange tile roof give it a feeling of stability and permanence, a world away from the noise and tumult of the A50 autoroute up the valley.

My wife Lisa and I park our rental car in the driveway and walk down a row of tall sycamore trees, cicadas singing in the background as if in a Marcel Pagnol novel. I'm looking for Domaine Tempier, a winery epitomizing the local, organic, sustainable ideal long before it became popular in the U.S. It was here that Alice Waters, who helped pioneer American organic cuisine, got her inspiration, as did countless other journalists, chefs, winemakers, friends, visitors and others who enjoyed its legendary hospitality….
---
Riding the Mongoose: Sometimes Danger Is Part of the Allure
From Elevation Outdoors
By Nick O'Connell
High in the San Juan Mountains of Colorado, the steep white gash of the Mongoose split the north face of 12,800-foot Reconnoiter Peak. The line spirals down a 1,000-foot couloir, pinches into a 45-degree slot—the likely trigger zone should the slope unleash—and then spills out into a broad avalanche cone that collects snow blown off the top of the peak, piling up some of the deepest, freshest, lightest powder this side of paradise.

I had been staring at the Mongoose for several days, wanting and not wanting to do it, arguing with myself over whether it was safe or unsafe, sane or insane. And now, true to form, I'm standing at the top, peering down into it, trying to get a read on it, psyching myself up for it….
---
The Michelangelo of Meat
The author travels to Panzano, Italy, desperately seeking a Bistecca Alla Fiorentina from meat maestro Dario Cecchini of Antica Macelleria Cecchini:
Dario Cecchini raises the cleaver above his head and brings it down hard. Whack! The cleaver slices an enormous steak from a side of beef set on a wooden block in the middle of the stainless steel counter. Whack! Whack! Whack! Whack! With each stroke, he hacks off another prodigious Bistecca alla Fiorentina, his signature cut. Twice the size of a normal T-bone, these are not tiny, tasting-menu tidbits, but thick, mastodon-sized slabs, richly marbled with fat, deep red in color, perfect for grilling…
---
Climbing the Dragon's Back
Edging Skills or Hospital Bills: Tom Remmers tackles knife-edged ridges, nervy traverses and an exposed 20-foot inch-wide ledge to push his limits on Wolf's Head Peak in the Wind River Range of Wyoming.
---
The Pickup Game as a Model for Peace?
Sure, there are fouls and penalties, but the spirit of the soccer match brings all races together.
Newsweek, July 17, 2006
Whenever I travel, I always pack a pair of soccer cleats, an unofficial but universal identity card recognized and honored throughout the world.

I've played in pickup games in New York, London, Paris, New Delhi and Katmandu. There's a soccer game in most every town, if you know where to look. You don't have to speak the local language. You don't have to share the same religion. You simply have to run, pass, dribble and shoot. It's a fast way into a foreign culture and an entree into being a world citizen, in the best sense of the term.

Over the centuries, there have been many utopian schemes for world peace, now mostly consigned to the ash heap of history, but soccer offers a vision of how such a world order might actually work. There are none of the vague platitudes you hear at UNESCO conferences; the sport allows for plenty of competition; it's not just about love and brotherhood, as witnessed by the recent World Cup. People push, shove and sometimes foul. They want to win. But they must subordinate even the fiercest rivalries to the game itself. If a fight breaks out, the game stops. No one wants that…
For the rest of the story, go to Newsweek, July 17, 2006
---
The Outer Limits: Adventure Destinations of the Future
From Hooked on the Outdoors, Nov. 2005
---
Skykomish Thrills: Kayaking an Unspoiled Washington River
From Sunset Magazine, 2004
---
James Turrell's Temples of Light
From Image Journal, Winter, 2004-2005.
At 7:45 a.m., September 16, I arrive at the Henry Gallery in Seattle, Washington, the site of one of James Turrell's most innovative skyspaces. No one is around. Gray cumulous clouds swirl above me but no rain falls. So far, so good. The Skyspace likely will stay open today. When it rains, the museum closes its top, shutting out the sky and universe above.
I am here to spend a day inside the Skyspace, one of the signature pieces of James Turrell, an internationally acclaimed light and space artist whose work can be found in collections worldwide. His large-scale architectural works, like this one, celebrate the complex interplay of sky, light and atmosphere. Loosely linked to the California light and space art movement, Turrell is renowned for his monumental land art project, Roden Crater, located outside Flagstaff, Arizona, as well as skyspaces and light installations around the globe.
Like all of his work, the Skyspace is meant to be taken in slowly. The typical museum visitor spends 8.6 seconds before a painting, but such casual scrutiny won't do justice to Turrell's work, which has been compared to Gothic cathedrals in its ability to evoke the ethereal, supernatural qualities of light. The Henry Gallery encourages visitors to stop in regularly to absorb the richly varied effects of the Skyspace. That's what I plan to do today….
---
Mountaineering 101: Top Ten: From Outside Magazine
By Nick O'Connell
Perhaps you've made it up one of the easier, less technical summits and wondered how to take it to the next level, and BEYOND—from challenging walk-up to serious purple mountain majesty. Our ten-step crash course of classic American climbs will turn intermediate peak-baggers into bona fide alpinists. From HALF DOME to McKINLEY, meet the best teachers in the business, progressively ratchet up your skill set, and graduate at THE TOP OF THE CONTINENT.
1. HALF DOME: Yosemite National Park, California Exposed Hiking
2. LONGS PEAK: Rocky Mountain National Park, Colorado High-Altitude Hiking
3. MOUNT SHASTA: Mount Shasta Wilderness, California Snow Climbing
4. LIBERTY BELL: North Cascades National Park, Washington Multipitch Rock
5. GRAND TETON: Grand Teton National Park, Wyoming Multipitch Rock at Alititude
6. MOUNT RAINIER: Mount Rainier National Park, Washington Glacier Travel
7. WOLF'S HEAD: Wind River Range, Wyoming Exposed Multipitch rock
8. EL PICO DE ORIZABA: Sierra Madre Range, Mexico Expedition Climbing with Altitude
9. MOUNT WHITNEY: Sequoia National Park, California Strenuous Multipitch Rock
10. MOUNT McKINLEY: Denali National Park and Preserve, Alaska Himalaya-Caliber Expedition.
---
Wine Buzz: It's Fall and We're Infested with Fruit Flies
From Wine Spectator, May 31, 2001
---
The Grand Prix Approach to Paris
From The New York Times, November 29, 1998
Our trip started innocently enough. We rented a purple Opel Corsa near the Air France office at Les Invalides in Paris. The car had the acceleration of a golf cart and the structural integrity of an aluminum can, but we weren't worried.

My wife, Lisa, and I planned to take our time, spending two weeks touring the villages, cathedrals and chateaus of rural France. Little did we know that by doing so we would enter an unofficial nationwide road rally we came to call Le Grand Prix.

After pulling out of the garage, we headed north, planning to access the ring road around Paris and drive east toward Strasbourg. There was no gun to announce the start of the race, only a green light that permitted us to turn onto the Quai d'Orsay, one of the main avenues along the left bank of the Seine. We cruised down the street, passing stately sycamore trees, shops bustling with late morning business and the gilded Alexander III bridge.

We had several seconds to drink in the mystery and romance of Paris. Then the traffic caught up with us. The din of horns grew deafening — the squeaks of Vespa scooters, the sticky doorbell buzz of mopeds, the shuddering roar of the big trucks. The wave overwhelmed us. We were surrounded by Fiats, Peugeots, and Renaults. Organ-donor motorcyclists with bulbous, insectlike helmets wove between cars packed impossibly close together.

This was not the stately, civilized procession I had imagined, but a terrifying free-for-all. There was no Socialist solidarity; it was every man for himself.

The traffic barreled down the Quai d'Orsay toward the roundabout at the Place de la Resistance, where we needed to turn off for the autoroute. Several streets converged on the square, and the result was a Gallic version of monster truck. Cars careered out from the side streets, came straight at us, then peeled off at the last second.

Lisa looked for a sign to Strasbourg on our third circuit of the roundabout. I signaled to get over. Several cars blocked my passage and gave me the horn for good measure.

On the fourth try, I managed to exit onto a narrow, cobbled street that slalomed through an old neighborhood. There was no place to turn off and no chance to slow down; when I applied the brakes, I got blasted by horns and cries of "Depechez- vous!" We were hurtling 50 miles an hour down a street designed for donkey carts, and drivers were shouting at us to hurry up.

Another roundabout was approaching. Lisa unfurled the Michelin map.

"Which way do I turn?" I asked.

"I can't tell," she said. "I think we go straight."

"But that'll take us to Rouen," I said, glancing at the map. "We want to go to Strasbourg!"

Lisa lifted the map, blocking my view from the right. Our bonhomie had evaporated. Our joie de vivre was in tatters.

"Put the map down!" I yelled. As she lowered it, a Citroen streaked toward us like an Exocet missile.

"Look out!" Lisa screamed. The driver, accustomed to Jerry Lewis-style traffic maneuvers, rocketed around us, but our nerves were badly shaken by the near collision. Somehow we managed to find our way to the ring road. But the superhighway was no picnic either. Here as elsewhere in France, everyone drove as fast as possible. The Government has tried to counteract this need for speed with signs like: "La Vie ou La Vitesse," as if the French actually ponder whether to choose life or speed.

After several hours of manic, white-knuckle driving, we stopped at a Total station. Gas was expensive, $4 a gallon, but the station was well-stocked with food and drink. We bought a large wheel of Brie and a good bottle of Bordeaux to drink at the end of the day.

Rather than endure the roundabout at Rouen, we decided to forgo Strasbourg, turn off the highway and enjoy the pastoral beauty of the French countryside. But Le Grand Prix prevailed there as well.

After several days of driving through Normandy, we arrived in Nantes, totally worn out. I had attended college there and was nostalgic about revisiting my old stomping grounds, but came away more impressed with an outrageous maneuver that occurred on the main street. When the light turned, the green Deux Chevaux in front of us made a U-turn into oncoming traffic. The driver couldn't complete the turn because of the curb, so he backed up into the street, holding up two lanes and earning many shouts and honks. He laughed at the insults and looked thoroughly pleased with himself. It was a wonderfully brash move, totally at odds with the one-world, one-currency talk that prevails in the French media these days. I realized that this was all a game, although a dangerous one. The idea was to learn the rules and press your advantage.

This was the turning point in the trip. Miles of this kind of driving had left us exhausted and willing to argue about such banalities as the ripening wheel of Brie, which I insisted on keeping on the back seat.

Later that night, after a plate of raw oysters for the palate and a bottle of Muscadet for the nerves, we decided to change our approach to driving.

IT was the process that counted, not the destination. From now on we would concentrate on driving, not sightseeing. Mont-St.-Michel, Chartres, the D-Day beaches? So what! We just wanted to drive as fast as possible between them.

Taking this attitude made all the difference in the world. No longer were we outraged by French driving habits. We expected bizarre traffic maneuvers and were not disappointed. By the end of our trip, we felt ready for a real challenge.

We would take Paris by car.

That night we pored over the Michelin map, devising the easiest and most direct route into Paris. We rose early. I stoked up with two large coffees, two pains au chocolat and a Gauloise unfiltered.

We had no trouble getting into Paris, but after entering the Porte d'Orleans, things heated up. I stopped at a Total station to fill up the car. As I pulled out, a wave of traffic approaching from the left, I darted into the middle of the street, blocking several lanes before bullying my way into the traffic from the right. Everyone gave me the horn.

"Imbecile!" someone shouted.

"Oui!" I grinned, giddy with pride.

"Left turn ahead," Lisa said.

We were nearing our hotel. As we approached the Rodin Museum, however, a huge embouteillage, or traffic jam, came into view.

"Where do I go now?" I asked, trying not to panic.

While Lisa scanned the map, I searched for a sidestreet. But I was distracted by a whiff of the Brie, which had reached full, nostril-filling ripeness. Its aroma wafted through the car like a decomposing corpse. I inhaled deeply. It smelled like victory.

Never mind," I said, going straight ahead. As we got closer, we saw that the traffic jam was caused by students protesting a fee hike at the University of Paris. Remembering the generation of '68, they launched themselves into the street. Did the drivers show sympathy for the revolution? Did they let nostalgia interfere with their need for speed? Cars accelerated, and students were lucky to escape with their lives.

I veered left, threatening to cave in the side of a silver Peugeot. The driver expected my aggressiveness and moved, shaking his fist at me as we passed.

"Left turn coming up," Lisa warned.

As we approached our hotel, I promptly took a wrong turn. We would have to circle several blocks and get caught in the demonstration again or drive the wrong way down a one-way street. La vie? Non, la vitesse. I barreled down the one-way street, honking at cars that had the nerve to get in my way. I turned left into the pedestrian zone and double-parked in front of our hotel.

At the end of the street, a waiter ran out of a restaurant and shook a red-and-white tablecloth. Was he cleaning crumbs or giving us the checkered flag? We preferred to think the latter.